Winter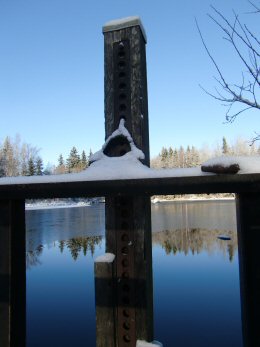 Suddenly winter arrived. Until now our winter has
been unusually mild, but as the eastern winds blow
from Russia temperatures have dropped below -5
degrees for a week now. This means I have had to cover frost-tender plants with horicultural fleece and showel snow over some low shrubs. Lets hope some of our bamboos which usually freeze every winter will still be able to make it as they still look nicely green. Other plants that may over-winter include Artichoke, Cynara cardonculus, and Verbena, Verbena rigida, Verbena boniariensis.